Dolce Posada B&B is located in Vittorio Veneto center of art and culture, in an area of great archaeological and architectural value, in a quiet location from which you can enjoy a splendid panoramic view, in the historic city center.
Near our hostel you can find several monuments and famous places, sports facilities, restaurants and fitness centers to keep fit even on vacation.
Our structure is the ideal location for families who want to find in the places the comforts of their own home, for meetings and business, for lovers of the silence of nature and tranquility.
In our structure guests can connect to the Wi-Fi network free with speed up to 100 Mbps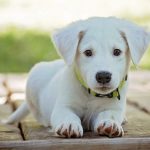 You can bring your four-legged friends with you
We offer our guests a rich and abundant breakfast, with quality and genuine products
You can delight your palate without having to leave the house
Relaxing in our structure will be comfortable thanks to the tranquility of the area